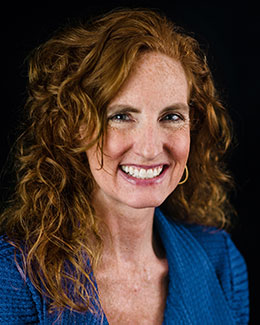 A Little Something about the Author
When I was a kid, I wanted to be a lot of things when I grew up, but it never occurred to me to be an author. At some point in time, I was going to be a teacher, a judge, a stunt woman, a mom with twelve kids who lived on a farm in the city, or a business woman who wore suits and worked in a glass-windowed high-rise. My ultimate dream was for a job that didn't exist: an all-purpose idea-thinker-upper. (My dream was very specific: cool office with toys and gadgets, a chair that swiveled, and clients who paid me to solve their myriad problems with incredibly creative solutions.)
I've lived my whole life in, or around, Minneapolis, Minnesota. I currently live in Eden Prairie, Minnesota.
Writing is my full-time job and I love that I actually did end up being a professional idea-thinker-upper—though just not as I had originally imagined.
In my spare time, I like to read, play on the flying trapeze, travel to warm destinations, watch movies, work-out, and do yoga. I also spend an inordinate amount of time staring out the window.
"Building the Fire Within: Author Catherine Thimmesh Makes Chidren's Nonfiction Non-boring," Amy Meythaler, Mackin Community, June 1, 2018
"Catherine Thimmesh: Researching Paleoartistry," Interviews, Bookology, June 25, 2015
"Mothers of Invention," Norma Smith Olson, Minnesota Women's Press, Mar 23, 2012