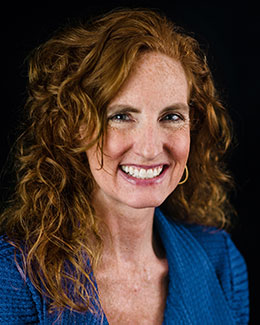 Hated my red hair when I was growing up. Was called "Big Red" and "Carrot Top"—even by some grown-ups.
Get car sick if I'm not driving.
Am a Mac person.
Love office supplies; especially paper.
Traveled Europe by myself for a month (in my early 20s).
Passed out on the crowded Tube (subway) in London from exhaustion/jet-lag.
Once wrote a single sentence that was grammatically correct (I think) and two-pages long.
First book I tried to write was a really bad picture book cliché.
Was attacked by a cat randomly one night while babysitting.
My first time skydiving, thought I was free-falling for about 15 minutes (in reality it was about 10 seconds).
Cry every time they stand on the desks in "Dead Poet's Society."
Was cut from every sports team I ever tried out for.
Am master of the playground four-square game (traditional version).
Had a Hollywood producer scream at me and tell me no one cared about the moon landing.
Named my daughter after the name I always used when playing with Fisher Price Little People.
Went to Space Camp as an adult.
Am still surprised when someone I don't know says "I read your book."
Became semi-hysterical when I saw humpback whales breech outside my balcony in Hawaii.
Eat a lot of peanut-buttered toast.
Dialed for Obama votes and went off-script a lot.